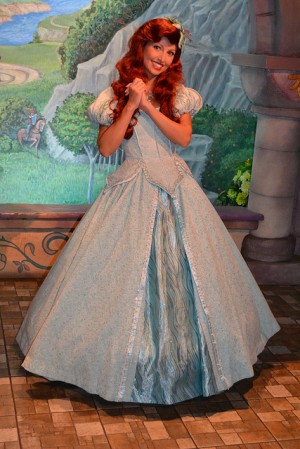 This is an excerpt from Oops We Broke Our Brother way down the road.
~*~
"Your Highness, I'd like to introduce you to my friend, Bellan," Eric said, finally giving up and beckoning his friend from the shadows.
Jenna turned to look, "Hello."
"Pleasure to meet you, Highness." Bellan said. "May I have the pleasure of seeing your beautiful eyes? I have never gazed at the beauty of a princess before."
Jenna met his gaze. "Of course."
"Sleep," Bellan said, putting a note of command in his tone.
Jenna sank like a stone to the floor.
Bellan grinned at Eric. "See? What'd I tell you, you just have to know how to charm a lady that's all. And that's something your silly enchantments are lacking."
Eric rolled his eyes, "And what was charming about telling her to sleep?" He moved to lift Jenna to put her in the sack he'd brought but she was heavier than he expected. "Help me stuff her in the bag."
"I complimented her first. Compliments work on ladies. You should have tried that first before all those goofy enchantments. She was expecting those and obviously not expecting charm." His ears twitched, "After all the complaining about my help I wonder if I should keep helping. Maybe I should take the princess and go home and tell my father what a great job I did."
"You wouldn't!" Eric protested. "I was the one who knew she was here first!"
"You're right I wouldn't," Bellan said. He then moved to help Eric stuff Jenna in the bag they had brought. By the time they were done, both of them were panting. "Good thing it's roomy in that bag. If we 'd brought a regular one, I don't think she would have fit."
"Good thing she didn't hear that, or she'd think you'd called her fat. That's not so charming, Mr. Suave," Eric said.
Bellan chose to ignore that. "Well, ready to go home and impress your folks?"
Eric had to use magic to heft the bag over his shoulder, "More than ready. Maybe now they'll respect me. I caught the first princess in over a thousand years!"