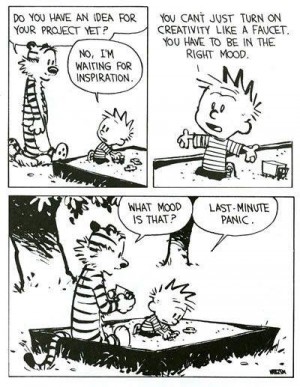 One thing that fascinates me about writing is that no two writers are alike. No two writers will come up with the same story even if given the same exact prompt. I was talking to a friend of mine recently and she said, "Don't tell me, or I might use those ideas of yours."
I said, "Honey, even if you did, you wouldn't turn out the same things I do."
The reason she wouldn't? We've both lived different lives. My experiences with my heart condition and genetic defect haven't been the same as hers raising a family. It's our experiences that make writing what it is. Even if the experiences were painful or scary. You still went through it.
Give those fears new faces and you may even conquer them.
For example, I have an insane fear of public speaking. I did not inherit my father's ability to speak well behind a podium to a large audience. I never volunteered to go first for book reports (even though that would have been the smart thing to do because it would have been over faster) or volunteered to give speeches first in college.
During that class, our speeches were supposed to last five minutes. One time I was doing a speech about Star Wars and redemption for Darth Vader (yes, my professor allowed us to pick the topics. I still remember a really good one someone made about Coke versus Pepsi).
Midway through my less than eloquent speech,  I looked at the entire class.  It was only a class of about twenty people. But they were all my age. And they were all staring at me.
I forgot half of my speech.
Which meant my speech was far less than the required time we were supposed to present.  "…..I've never seen anybody forget so much so fast without a severe blow to the head." This gem of dialogue is from the film The Man Who Knew Too Little, one of my favorite spy parodies and equally applied to me that day. I finished as quickly as I could and sat down.
I was so nervous that when I handed in my final exam for speech class, my professor said, "Okay, Ms. Nervous, it's all over." I had a counselor once that because of my unique health circumstances I should become a motivational speaker. I quickly trounced that idea.
I ended up writing my fear into a book instead.
And you know what? It helped!
Now if only my book, Tortellini, had given me talent in the kitchen I'd really have something going!  Oh well, at least I can heat up microwave dinners.